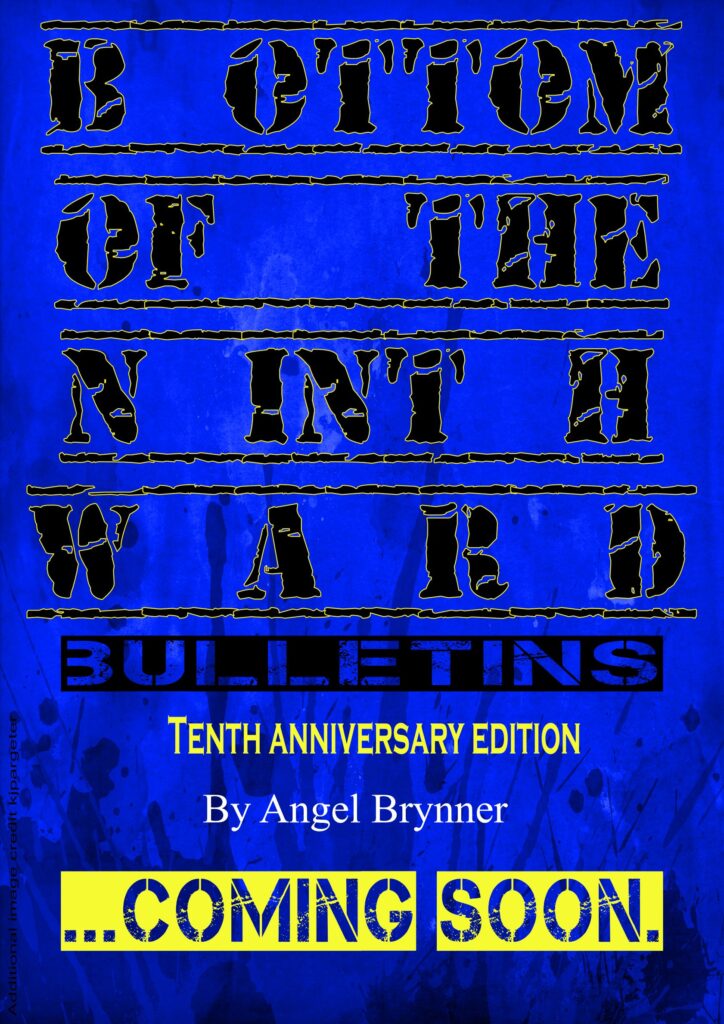 "Part travelogue, part oral history and visual documentation of a honeymoon phase with a city like no place else on earth, The #BottomoftheNinthWard bulletins chronicle American artist and author #AngelBrynner's first sojourn in #NewOrleans in 2008, while she was volunteering with re-builders as the city continued its recovery efforts post- Hurricanes Katrina & Rita.
#BNWB documents all she was allowed to witness for whosoever was tuning in to her #ArtofLife blogs at the time beyond friends and family across the globe, intent on galvanizing people to come help with as little clue as to what was truly afoot in New Orleans due to skewered coverage by the media as she had been before being on the ground that summer.
This #KokopellimaPress tenth anniversary edition also features artwork from the #NYC2NOLA series of collages from the #AngelBrynnerArtofLife project(now #AOLAB), a ten+ year trek through creative communities across America, Canada, Mexico and the Caribbean where over 1500 pieces of work were created on-the-road-style. Produced in the autumn of 2008, still reeling and forever changed by what became her first summer of service in the hothouse, NYC2NOLA was the third official grouping of artwork from that road-trip. As a surprise, a portion of the proceeds from each tenth anniversary edition sold will be donated to the Trinity Christian Community Center in #Hollygrove, where she first served as a volunteer alongside the #AmericanPeaceCorps & #missionteams, the experience that made service an integral aspect of all AOLAB treks going forward. #Comingsoon from #kokopellimapress
It will be Kokopellima's first hardcover offering🙃.
https://amzn.to/2Hc6Kdy