…
The butcher made me grin.
"we don't keep this out there, " he whispered conspiratorially as he opened the box and pulled them out like the jewels they are to those in the know.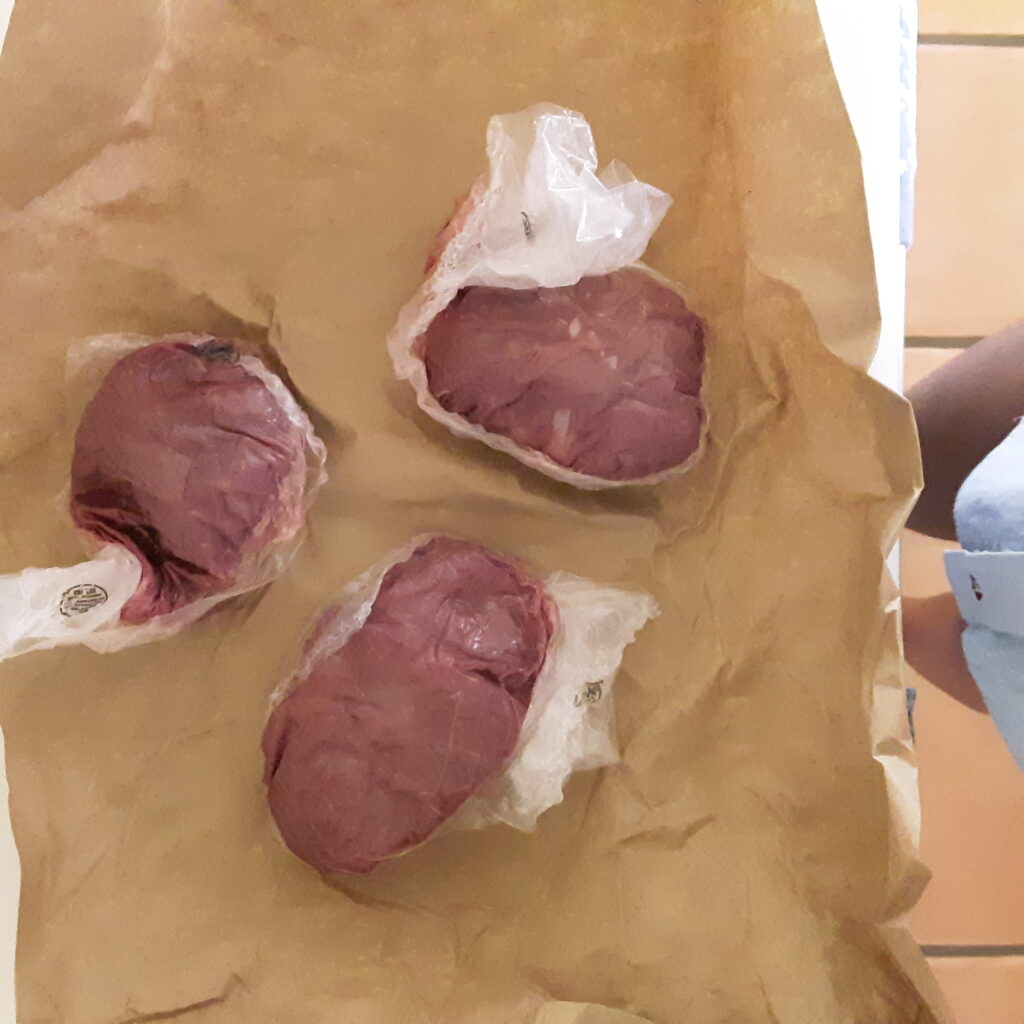 Let's kinda cook together -wise, there are a few things on tap for this hole-up.
First up, we're making a riff on the rustic liver pate from the cookbook to nosh on as soon as it cools down and pants can be worn in the kitchen once again😬.
you can grab chicken livers, duck livers, goose livers- I'm sure there's some vegan riff on liver by now too- if you wanna play along… but I always lean towards beef.
Why diy?
You never really know what's IN store bought pate. If it lists multiple animals the percentage of each is rather cloudy. They're technically able to use fillers as they see fit. Yes, whatever is the first in the list is supposedly the most ~but you never know.
if you learn to make it…you know.